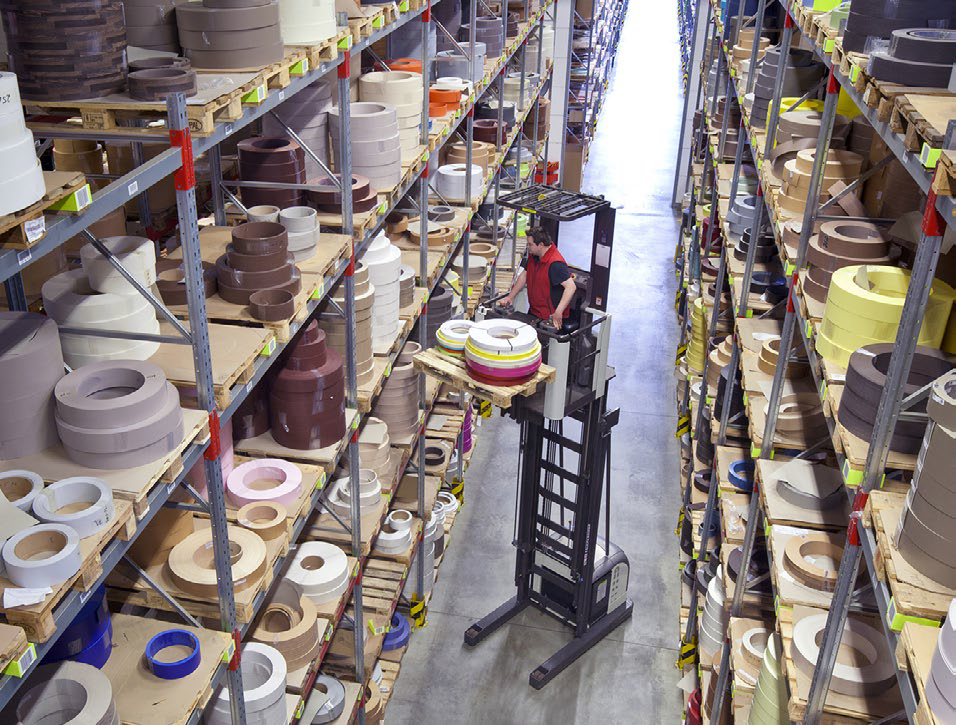 Rudolf Ostermann GmbH's top-quality service and huge range of stock makes it the only wholesaler a carpenter will ever need.
The company guarantees its customers that all orders will be processed and shipped by 4PM on the day the order is received, meaning workers at its 14,000m² logistics centre in Bocholt, Germany, need to work fast. To deal with their intense stock handling needs, Ostermann uses a fleet of 33 trucks to pick thousands of orders every day, for shipping to their 30,000 customers.
Through hard work and a dedication to service, Ostermann has managed to double external sales volume from its Bocholt warehouse - with a little help from UniCarriers.
Speaking about his company's intensive operation, Ostermann's head of Logistics and Materials Management Christof Wauters said:


"Because all our order picking is manual, logsitics here depends entirely on the smooth operation of the forklifts. That is why the requirements for the suppliers of our forklift trucks are so strict. UniCarriers not only offer us a convincing price-performance ratio, they also provide us with a service concept customised to our particular needs."


We've produced a comprehensive case study of how UniCarriers have helped Ostermann achieve their ambitious goals. To find out more about their fleet management, unique materials handling needs and service contract, you can download the study by clicking the button below.