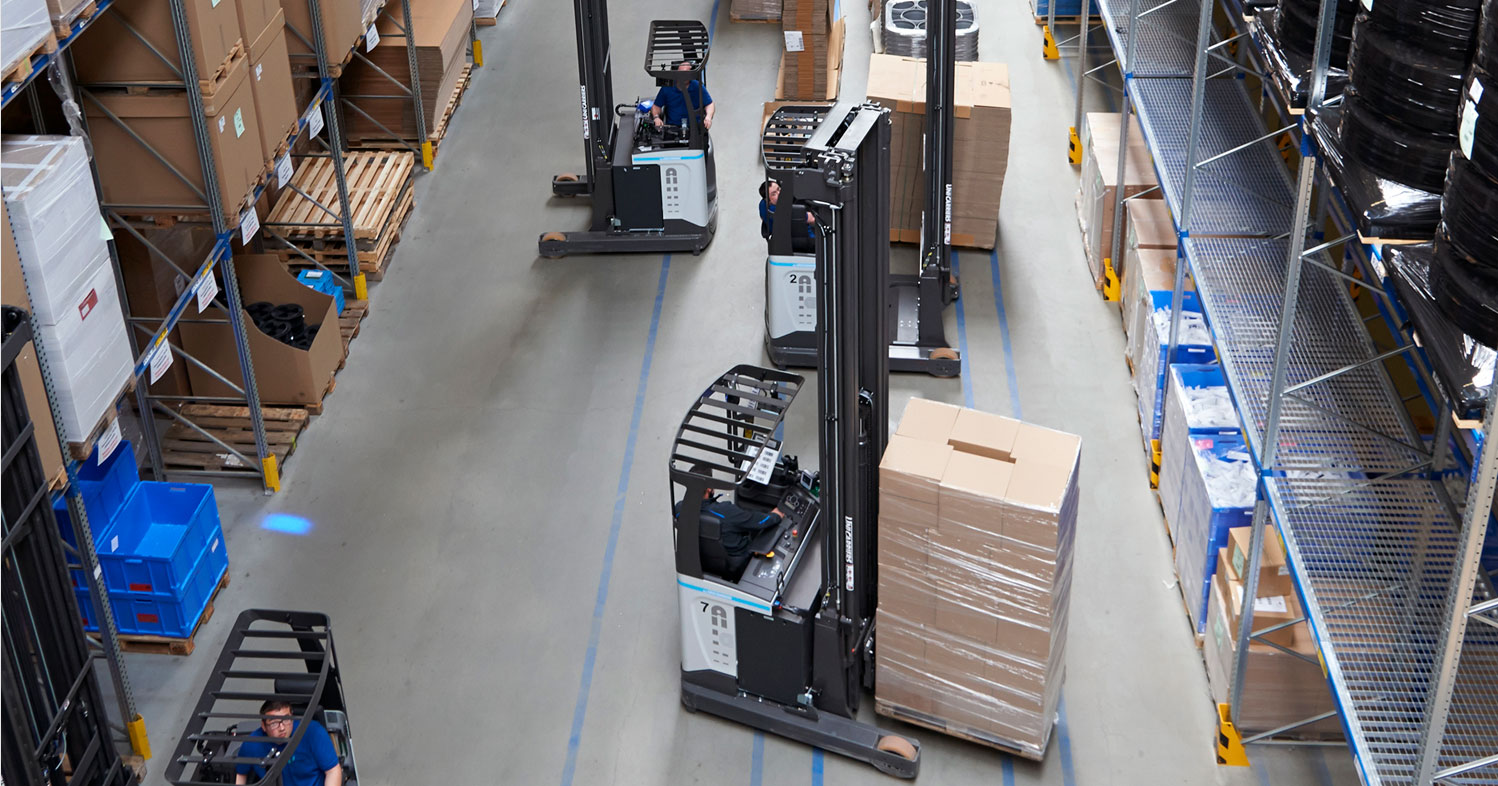 Reliable production supply in three-shift operation
Centrotherm Systemtechnik GmbH's logistics centre handles items in a wide variety of sizes and dimensions under a single roof with goods ranging from small screws through to large extruded pipes, from Euro-pallets through to load carriers in special sizes. The company is a supplier for exhaust and ventilation systems and also provides lightweight construction products to the automotive sector. Any forklift truck must be versatile, so it can be adapted to the requirements of goods being transported. Centrotherm relies on a fleet of UniCarriers vehicles to position items efficiently and rapidly pick for production supply in their warehouse in Brilon. Five reach trucks, a high-level order picker, a gas-powered counterbalance truck and various pedestrian stackers are in use under lease in its logistics centre.

Centrotherm Systemtechnik GmbH develops and produces exhaust gas systems, ventilation ducts, and lightweight construction products for the automotive sector. It uses state-of-the-art production lines for this purpose, spread over a total area of more than 17,500 m2. This ensures an optimum vertical range of manufacture, essential for Centrotherm to provide maximum product quality. Sustainability is a common theme which runs throughout the range of services: lightweight products for automakers help to make vehicles lighter and more economical while heat recovery units and exhaust gas systems for condensing appliance technology minimise energy consumption in the exhaust gas and ventilation sector. Centrotherm sells its products to renowned OEMs in the exhaust gas and automotive sectors as a system supplier. The company guarantees short response times and a 24-hour service for its clients, delivering directly to construction sites if required.