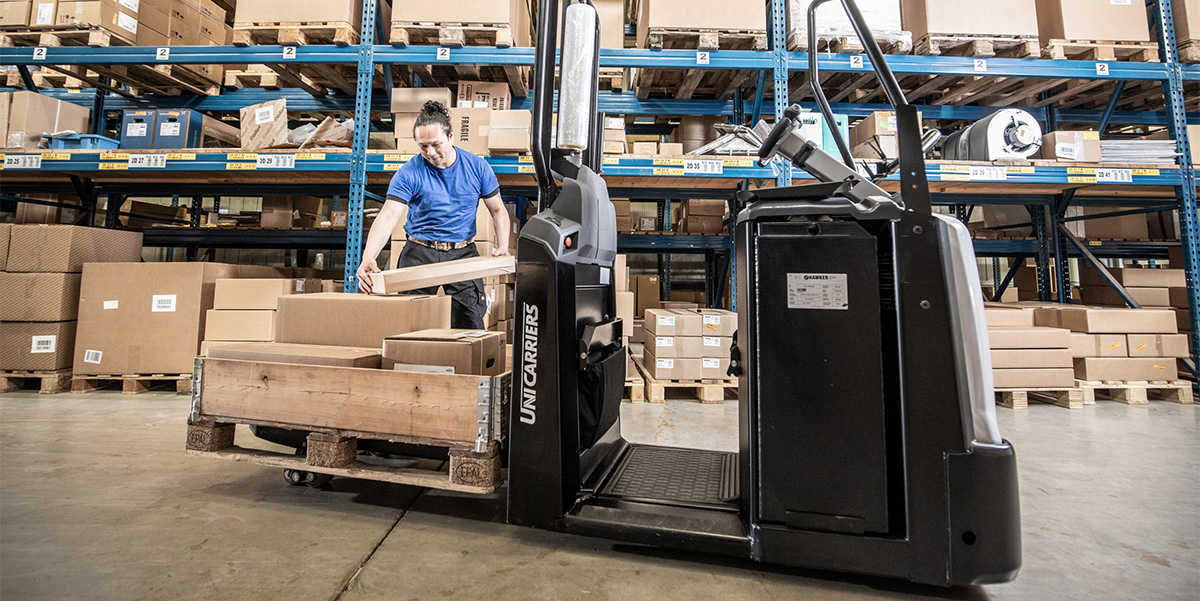 Increased productivity in logistics
UniCarriers is introducing a new product range of highly efficient order pickers, and the first model, a low level order picker, has now been launched.
Thanks to an improved design and many technological refinements, the new order pickers meet the ever increasing demand for efficiency and productivity in order picking. Available in four models for lifting capacities from 1,200 to 2,500 kilograms, the new low level order picker enables fast, cost-efficient and ergonomic order picking.