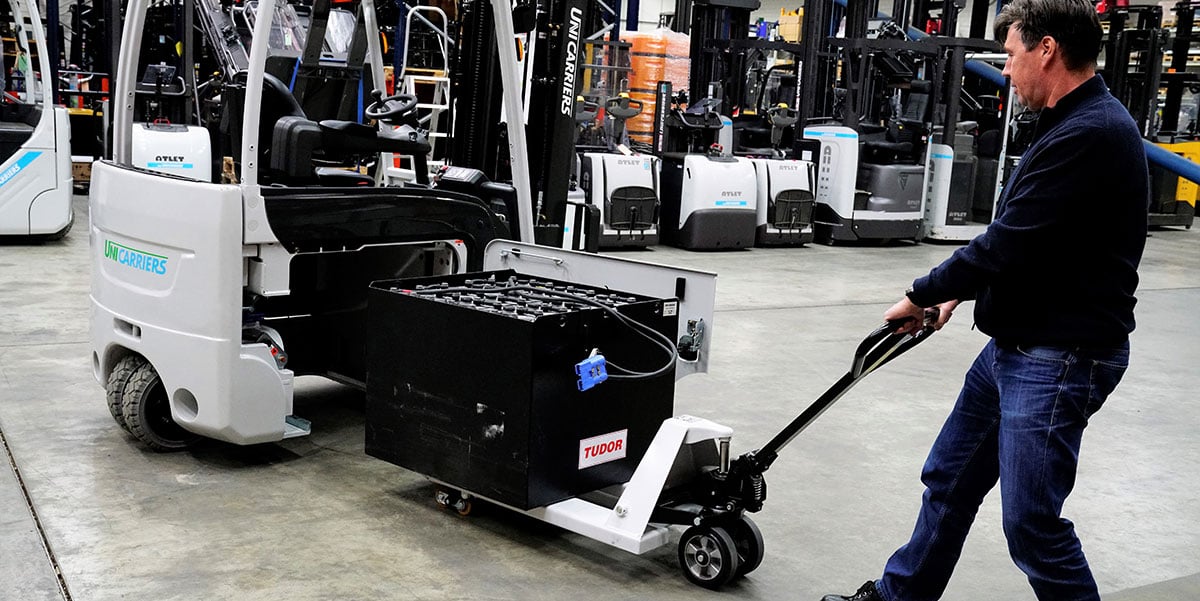 The coronavirus crisis is creating huge amounts of disruption for business and society all over the world. Companies are having to deal with high levels of staff absence, reduced demand for services and products and even mandatory shutdowns in some countries.
Many businesses' services have become even more vital - for example, in the food distribution or medical equipment industries. However, other sectors are experiencing a serious slowdown, and for companies that have a materials handling operation, their forklift fleet may be at a complete standstill or utilised much less than normal.
If you have had to shut down your operation, your forklifts will be able to stand still for long periods without any problems. However, lead-acid forklift batteries must be stored in a much more careful way if you want to be able to resume your operation quickly when things get back to normal, without having to waste time on battery service or recharging.
Here's some of the most important rules to follow if you need to store your forklift batteries unused for long periods:
Make sure that your batteries are fully charged before storing them
If you need to store unneeded batteries over long periods, make sure they are fully charged first. This helps prevent sulphation, which can be difficult and expensive to fix and seriously affects your battery's performance and lifetime.
Store the forklift batteries in a dry, frost-free environment
It may be getting warmer across the country as spring approaches, but temperatures may still dip below zero in certain regions, especially overnight. Always make sure your batteries are kept indoors, away from moisture or frost to ensure their good performance in future.
If the batteries are still in the trucks, disconnect them
Even when your truck isn't turned on, if a battery is connected to the truck it will still slowly discharge over time as it may be under a 'parasitic load'. When this occurs, you will find that your batteries are completely discharged when it's time to start work again. If you must keep your unused batteries mounted on trucks, disconnect them.
Refresh charge the batteries once a month
Even if you are expecting that your batteries won't be used for a long time, you should still refresh charge them once a month. This ensures that they'll be fully charged and ready to go when you need them again. If you are storing them in charger racks, keep the batteries connected to the chargers. The chargers can be programmed to automatically refresh charge the batteries when needed, making sure they will be fully operational when business resumes.
This health crisis is creating disruption for everyone, and it's having a major effect on business. Recovery may take time, but if you follow these basic battery care rules while your batteries are out of use, you can at least be confident that they will be able to perform when you need them again.
If your materials handling operation has been affected by the crisis and you need advice on how to get through it before business get back to normal, click the button below to get in touch with us. Our team of materials handling experts will be able to provide solutions to your problems during this difficult time.