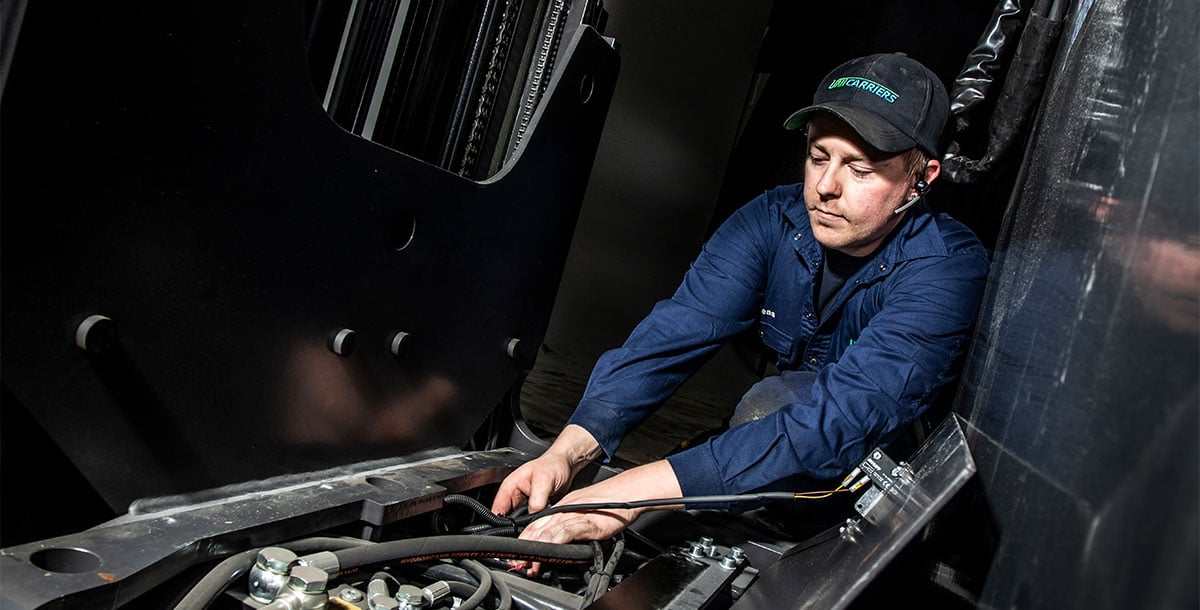 Even after you've chosen, ordered and taken delivery of your new forklift truck, your relationship with the supplier isn't necessarily over. If you want that new truck to keep performing optimally throughout its lifetime, you're going to need regular service and maintenance.
But what makes good service and maintenance? It's an important question, since forklifts are the backbone of any material handling operation.
We've prepared a quick guide to try to answer this question, showing what requirements you should have for a good supplier when it comes to their service. Click the blue button below to get the guide and start finding out more about forklift truck service and what your supplier should be offering you.
This post originally appeared on the Swedish Material Handling Blog - if you're a Swedish speaker, you can subscribe to it here.