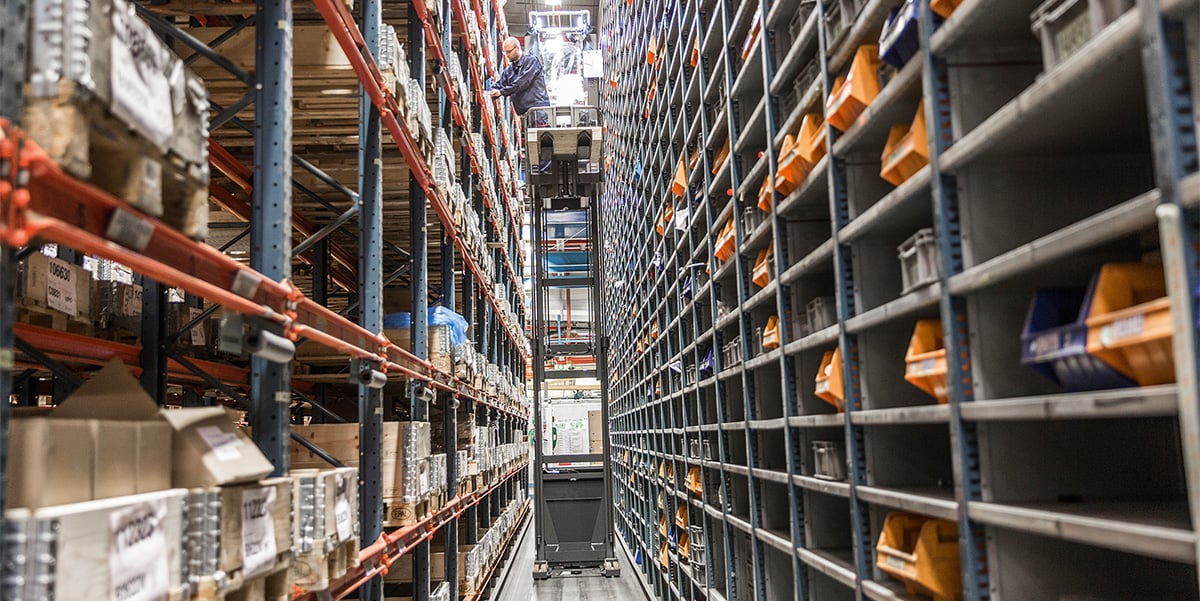 Depending on the nature of the operation and the goods being stored, warehouses can sometimes be split into 'free' and 'defined movement' areas. The daily tasks of materials handling in these areas can look very different, and specialised equipment may be needed. Let's take a look at what these terms mean.
Free movement (FM)
In these areas, forklifts can be driven freely along non-defined routes. Lanes and specific routes may be painted on the ground for safety reasons, but otherwise the trucks move without too many strict limits. All types of conventional forklifts can be seen in these kinds of areas. Importantly, the flooring in these areas will wear in a different way compared to defined movement areas, since the trucks' wheels will not drive on the exact same piece of floor every time they pass over.
Defined movement (DM)
In these areas, the trucks run in defined and fixed paths with the help of some kind of guidance system. These systems can be as simple as rails along the sides of the aisle which keep the truck moving in a straight line, to wires embedded in the warehouse floor which the truck detects using a mounted sensor. Here, very narrow aisle (VNA) trucks can be found operating.
Angled guide rollers mounted on the sides of the truck keep it moving straight along the rail
The warehouse floor takes a lot more strain in DM areas, because the truck wheels drive over the exact same piece of floor every time they move, causing more wear on these specific parts of the floor. That's why regular inspection and maintenance to floors in these areas is essential — because if the floor fails, damage to warehouse equipment and goods becomes a big risk.
When thinking about a warehouse, flooring may seem like a less important factor than the trucks or the types of storage systems. However, every detail is important if you want an efficient and safe materials handling operation. To learn more about these vital factors, click the button below to download our free guide, The warehouse building: Five areas where you can make improvements.
Just fill out the short form on the next page and it's all yours.