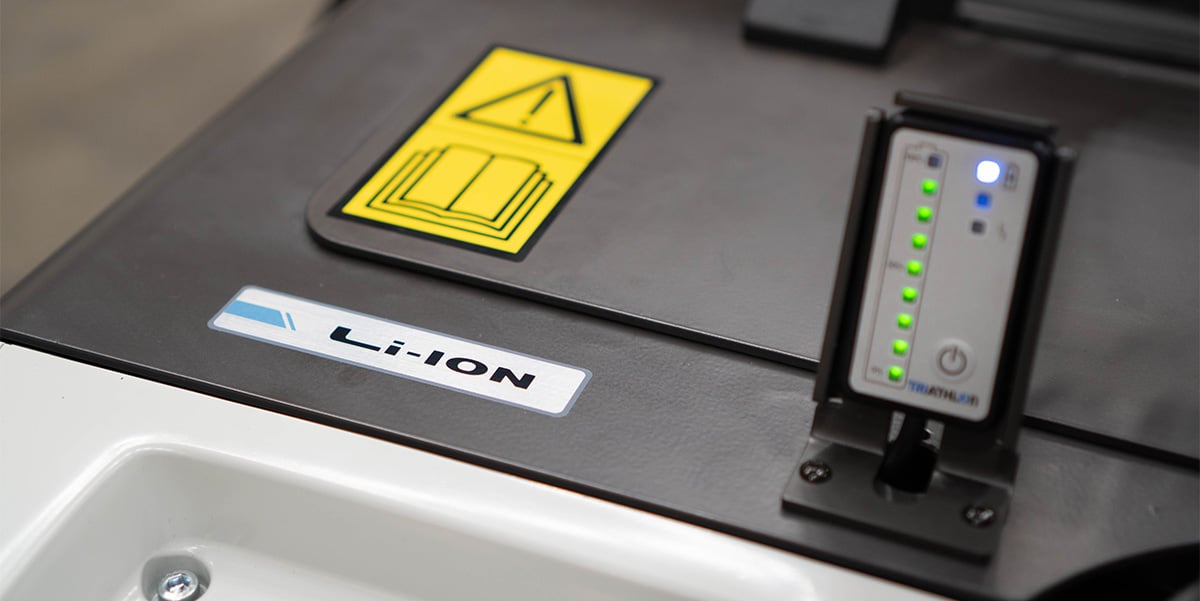 Lithium-ion, or Li-ION batteries are everywhere these days — in your smartphone, in your laptop, possibly even on your bicycle or in your car. However, they're probably not in the forklift trucks your company uses for materials handling.
Electric forklifts typically use traditional lead-acid batteries as a power source. These batteries are very heavy, helping to create a good counterweight for your truck, but this type of battery's list of unique benefits ends there. As everyone who works with forklifts will know, lead-acid batteries require regular maintenance and cleaning, frequent changeovers when they run out, and a whole charging room set aside so that the dangerous gases they emit during charging don't cause an accident.
Li-ION batteries have their limitations, but they make these common issues a thing of the past. The technology has a number of other benefits, which all contribute to lowering the monetary and time costs of dealing with your forklift batteries. This lets you invest that time and money into something much more valuable — your day-to-day work of materials handling.
We've created a guide, Why choose Li-ION forkllift batteries?, to make the benefits clear and easy to understand. It's free, so all you need to do to get it is click the button below and complete the short form on the next page. The guide is available in either PDF or PowerPoint format, so you can easily share it with your colleagues if you're considering making the switch.