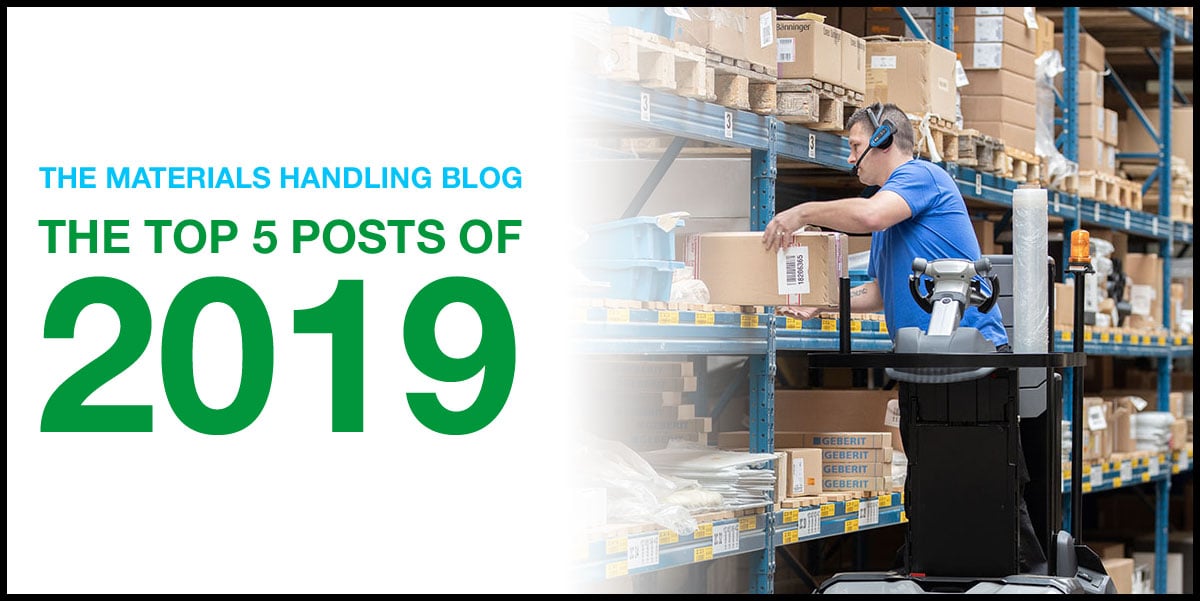 2019 has drawn to a close, and the new decade is finally here! To say goodbye to the old year, we've looked at the figures to find the posts which attracted the most readers in 2019.
There's been a lot of new content published, and plenty of new subscribers - but these are the five posts which you liked the most.
Even though materials handling is a large and complex industry, clearly there's still a demand for answers to the basic questions - like "what truck is right for me?"
This truck guide makes up part of the large Materials Handling Guide, which has been fully updated and will be made available during 2020.
The start of 2019 also marked the implementation of IFRS 16 Leases, a new set of financial reporting regulations which have impacted companies which lease equipment. We produced an online calculator to show the figures that companies need to start reporting, which has been used by hundreds of companies across Europe to deal with the change.
Introducing ergonomic equipment is a great way to bring down costs in your warehouse - drivers who operate ergonomically-designed trucks suffer injuries less often, and can get the job done quicker. So it's not surprising that one of our most popular posts talks about the different kinds of ergonomic features that can make a difference to your operation.
Clearly the UniCarriers Driver Presence Sensor (DPS) has been a hit. This development replaces the traditional 'dead man's switched', commonly found on order pickers. Rather than being just a simple pedal fixed to one part of the truck's floor, the DPS takes up the entire platform. This gives the driver the freedom to move around the truck during operation as they want, rather than being forced into unergonomic positions by a fixed dead man's switch. You can find out more in the post!
Once again, this post was the most-viewed post of 2019, and was read over twice as much as the post that came in second place. Dealing with interfaces like loading and unloading goods from a transport can be challenging, so it's not surprising that readers were keen to pick up some of UniCarriers' expertise and find out how this operation can be done in a more efficient way.
If your New Year's Resolution is to increase your materials handling knowledge and keep up with the latest trends in the industry, it's a good idea to subscribe to the blog! You'll get an email alert when we publish new posts - either straight away, or weekly/monthly. Click below to sign up!
From everyone at UniCarriers - we hope that 2020 will be a fantastic year for you and your business!