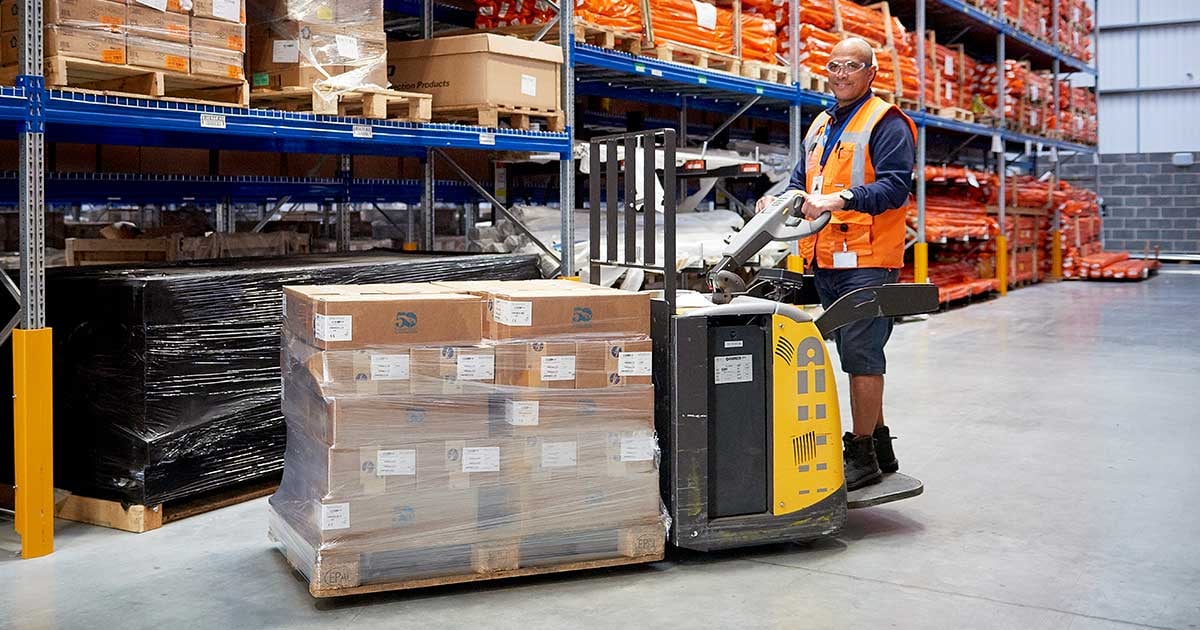 When your product can mean life or death for your customers, a solid forklift fleet and reliable logistics operation is an absolute must. Johnson Controls, a manfacturer of fire safety products, is one of these companies. The international firm not only makes fire detection and alarm systems, but also fire supressions solutions as well. These are important products, and the company needs to get them to the customer as smoothly and quickly as possible.
When Johnson Controls moved to a new warehouse in Letchworth, England in 2016, they needed to decide what their new facility would look like, and what trucks they would need for it to run properly. With the help of logistics simulation, a high-bay warehouse with reach trucks was identified as the best solution - and the simulation further allowed them to reduce the number of aisles, increasing efficiency. As Neil McCarthy, the company's UK and Ireland QA/EHS Facilities Lead explains:
"The new warehouse layout with fewer aisles
and higher racks has sped up our order picking
process significantly. Picking capacity has
improved by 30 per cent compared to the past."
These kinds of gains can be invaluable when trying to keep customers satisfied — and in Johnson Control's case, making sure their premises and staff are kept safe from fire. If you want to know more about our cooperation with Johnson Controls, and how your operation could benefit from a similar solution, then click the button below to get access to the full case study.