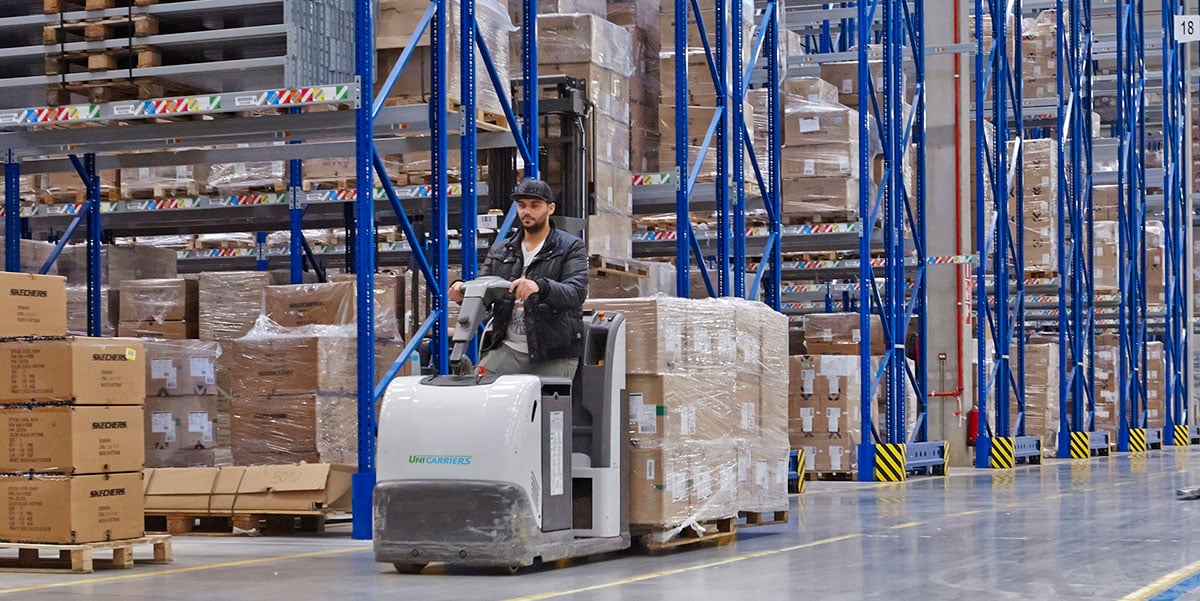 At their European distribution centre in Belgium, Skechers uses a fleet of 169 UniCarriers trucks to manage their materials handling in their 118,000m2 warehouse and ship out thousands of customer orders every day.
However, despite Skechers automating many internal process and the fleet's large size, a helping hand is still sometimes needed during busy periods - and this is probably the case in your operation as well.
The reason behind these peaks may be different. In operations that store and transport sweets, Halloween is often the busiest time of year. In a warehouse that stores barbecues, the period before and during summer is likely to be a peak time. No matter how well-planned and optimised your forklift fleet is, sometimes the demands of the market can be overwhelming, and failing to meet this demand isn't an option.
For companies like Skechers, there may be multiple peak times during the year. For the team at the Liege EDC, January to March and June to August, when the new shoe collections are launched, are the busiest periods. Fortunately, Skechers manages to keep their customers satisfied by hiring trucks on a short-term basis.
This allows the company to quickly bring on trucks from an existing rental fleet, without needing to worry about lead times or tying up capital which can come with purchasing a truck outright.
For Skechers, the contracts for these trucks can be as low as one to three months, and once the peak period is over, they can simply hand the trucks back to UniCarriers.
Even if your warehouse looks very different to Skechers' huge facility, the benefits of short term hire are the same. Fast access to trucks when you need them with no long-term commitment and no need to bind capital that can be used elsewhere.
Click the button below to get the case study and learn more about our partnership with Skechers. Or if you want to talk to us directly about the benefits of short term hire (or if you need a truck fast), click here to send us a message or call us.