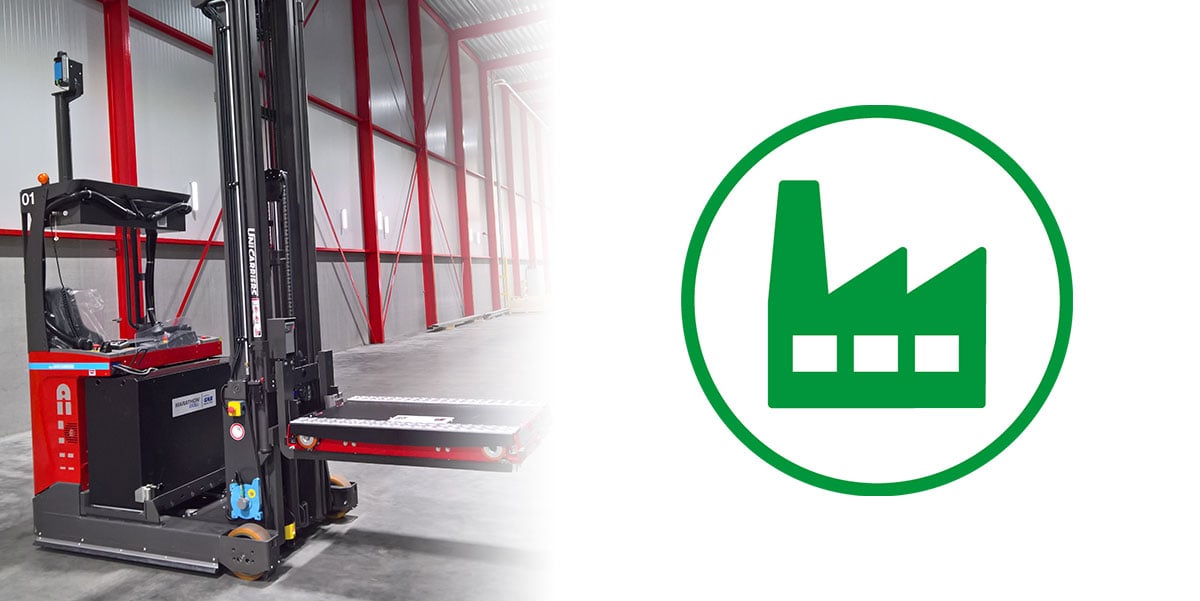 Automated guided vehicle (AGV) technology has been used in materials handling for decades, but with more recent developments in technology it's becoming a more affordable and flexible solution than it used to be.
However, in some operations full automation may not be appropriate. This is especially true if the materials handling work that needs to be done is different from day to day, if it needs some level of human decision making or if order picking of many varied items makes up a big part of the work.
But even in these kinds of environments, automation can still be implemented with hybrid forklifts that are capable of operating both automatically and manually with a driver. Almost all operations have to deal with some kind of repetitive task, such as the transport of loads from one part of the facility to another. With these kinds of trucks, many tasks can be automated, freeing up a driver to work on other things. But for shorter and quicker cycles or tasks that are more complex or irregular, a driver can simply hop on the same truck and get the job done manually. Afterwards, they just get off the truck and let it continue with its automated tasks.
Operations that use this kind of solution see it as the "best of both worlds" - automation brings reduced damage and labour costs, but the possibility of manual operation is still there for jobs that would be too difficult, expensive or complicated to fully automate.
Are you interested in learning about other automation solutions, and which kind would work best in an operation like yours, click the blue button below - once you complete the short form on the next page, you'll get access to our free guide How can you automate your materials handling operation?